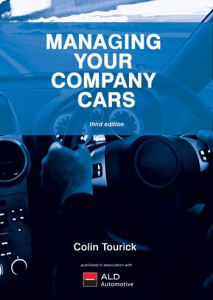 The textbook of vehicle management and leasing. A comprehensive guide for the beginner and expert.
Written by Colin Tourick, published by Eyelevel Books in association with ALD Automotive.
3rd edition published October 2011.
The taxation chapter has been developed in conjunction with KPMG.
You can read some reviews of this book here and see the contents pages here.
550 pages. 207,000 words. ISBN 9781902528328. £60 paperback, £72 pdf ebook.
Companion edition Company Car and Van Tax 2018-19 is available here.
———————————————
This extract from the introduction to Managing Your Company Cars 3rd edition explains the relationship between the two books:
Tax is the one issue that has always caused a problem for the publisher. It is such an essential fleet topic and any fleet manager will rightly expect to be able to find the answers to all of their tax questions in this book. The problem, of course, is that this book is not updated annually so the tax chapter gets out of date very quickly. This in turn tends to make the book age rather quickly.
I have finally solved that problem by producing two manuscripts.
Company Car and Van Tax, a brand new publication that sets out the tax rules in detail.
Chapter 17 Managing Your Company Cars, which explains the tax rules and concepts without referring to any particular year's rules or tax rates.
Those two manuscripts are very similar. Chapter 17 of Managing Your Company Cars will give you a broad understanding of the employer's and employee's tax positions but if you want to see the tax rates and examples for a specific year you'll need a copy of Company Car and Van Tax.