Written by Colin Tourick, published June 2013 by Eyelevel Books in association with Ogilvie Fleet, ARI Fleet UK, CAP, Alastair Ames, carbon heroes and Driverconnex
Updated – now includes mileage capture, journey sharing and salary sacrifice.
128 pages, ISBN 978 1902528 359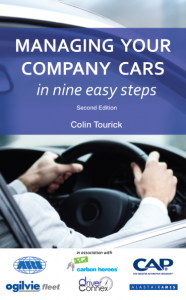 An introduction to car fleet management.
£15 paperback. A PDF ebook is also available. Contact us for information.